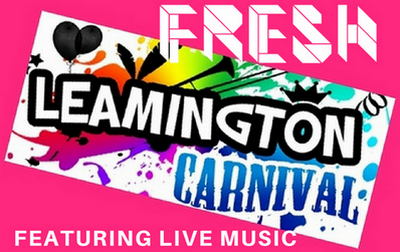 Rising local talent including two BBC Coventry & Warwickshire Artists of the Month and a twice X-Factor Judges Houses contestant will be amongst the entertainment featured on the Fresh Coventry & Warwickshire digital radio bandstand stage at this year's Leamington Carnival Festival at the Pump Room Gardens on Saturday 14th July. 
Leamington's newest local digital radio station will host the musical entertainment from 1.30p.m. until 5.00p.m. as part of the carnival festival, which will run alongside the carnival float procession and Barkers fun-fair.
Kick-starting the party is twenty-one-year-old Leamington singer-songwriter Taylor-Louise, who will be wowing audiences with hit tunes from the likes of Beyonce, Rhianna and Ellie Goulding.
Well-known locally for her alternative-pop she will also be performing self-penned songs such as Take a Look at Me Now, which won her the BBC Introducing Coventry & Warwickshire Radio 'Artist of the Month' accolade in 2016.
Guaranteed to get feet tapping and hips moving are energetic five-piece Coventry band The Upsiders who will bring a pop-funk party sound to the Fresh stage at 3.30p.m. Playing quirky covers on an unusual array of instruments including the melodica, cajón and ukulele, the band are influenced by Earth Wind and Fire, the Jackson 5 and current chart-toppers Bruno Mars and Ed Sheeran.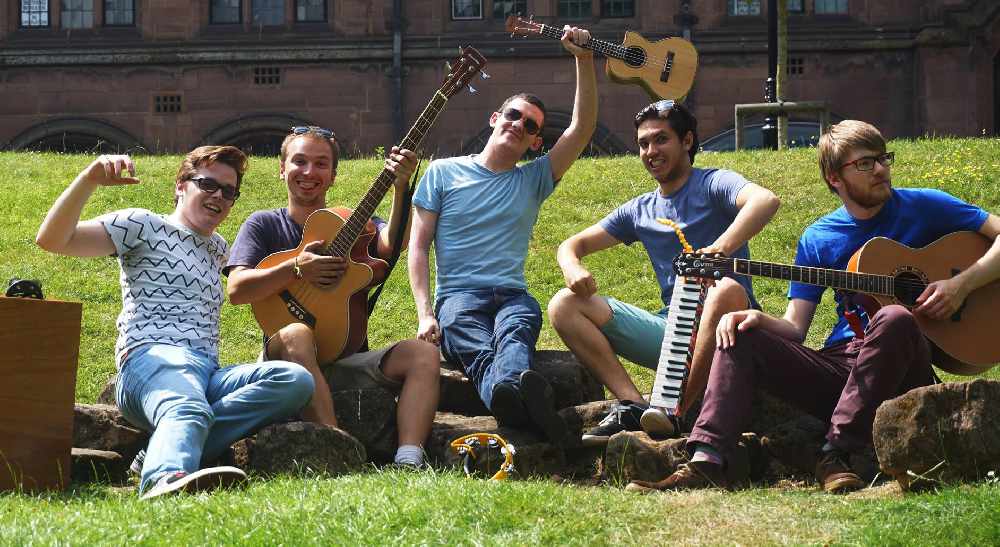 The Upsiders were formed in September 2015 whilst students at Coventry University and are proud to be named BBC Coventry & Warwickshire's 'Band of the Month' for June 2018.
Headlining the Fresh stage at 4.30p.m. is urban singer-songwriter Wynter Black, formerly of groups Harmony Hood and Melody Stone who reached the Judges Houses stage of the X-Factor in 2009 and 2015. She has a wealth of urban music experience and has supported rapper Chipmunk, performed alongside Lady Leshurr, Mz Bratt and Shystie and worked with producer Urban Monk. A fusion of R&B, soul, hip-hop, grime and electronic music forms her unique sound.
The afternoon will also feature dance and gymnastics performances and a chance to meet some of the Fresh presenters. Monday's Max Hallam, Tuesday's Chris Terry and James Murphy, Wednesday's Scott Dickinson, Thursday's Shenhaz Khan and Friday's Vinny Aulak will all be there.
Fresh Station Manager Aaron Gregory said: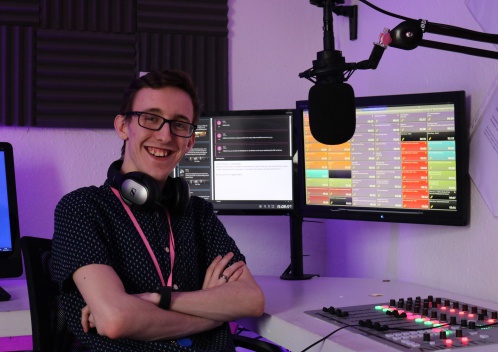 "We're really looking forward to working with the Leamington Carnival Festival by hosting the Fresh Coventry & Warwickshire bandstand stage and helping to bring diversity, creativity and energy to Leamington. Supporting local new music is something we're passionate about as a truly local digital radio station and we're looking forward to meeting our listeners and introducing our presenters."